Arctic Cat Repair Manuals
Download a repair manual to your computer, tablet or smart phone instantly. All listed manuals are in pdf format for quick, easy download. No special software needed to download a manual. Once downloaded, save the manual to your downloads folder or desktop forever.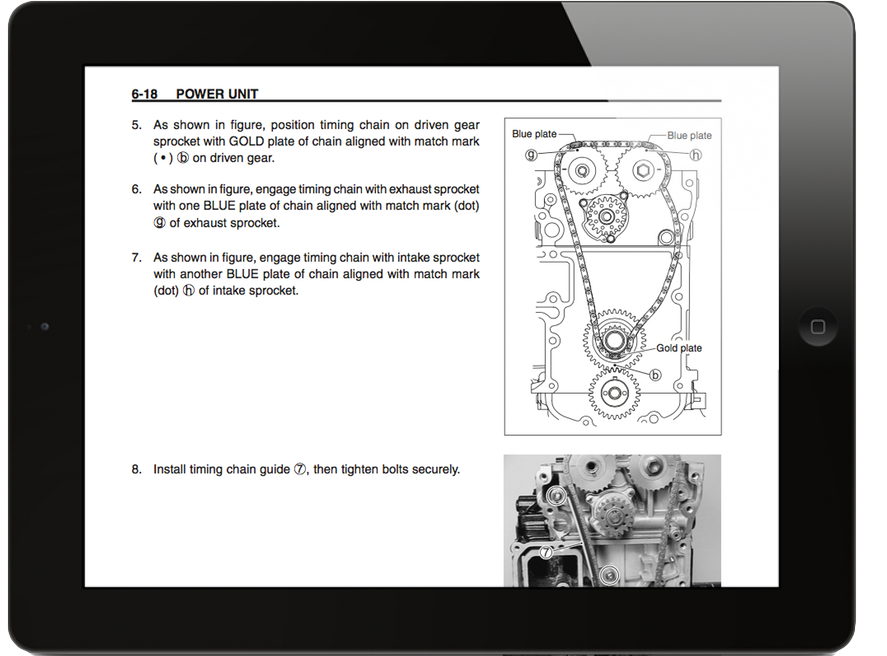 Do you need a factory-based Arctic Cat repair manual for your all-terrain vehicle? If so, then you need this digitalized factory service manual to guide you. It contains instructions for all the different types of repairs that could possibly be needed for an ATV. You're given specific directions on repair procedures and how to perform various maintenance tasks that are necessary to sustain the lifespan of the ATV.
The ATV repair manual is designed for novices to understand. Along with the worded descriptions, you're given clear illustrations which visually show you what is being described. Every chapter of the repair manual begins with a visual illustration of the system or assembly, followed by any necessary diagrams and pictures to emphasize the points that are described.
Some of the chapters covered in this manual include troubleshooting, wiring diagrams, electrical, brakes, steering & suspension, body & frame, final drive, clutching, transmission, engine, cooling system, fuel system, and maintenance. If any of these areas of your ATV were to malfunction or get damaged, you would simply look up the necessary chapter in the repair manual and follow the repair instructions in it.
Although the repair instructions are easy to understand, it may still be difficult for a novice to perform what is described in the instructions. If you aren't familiar with the basics of automotive mechanical engineering and components, then you'll have a difficult time navigating your way around your ATV's internal areas.
Whenever you have doubt about your abilities to make the necessary repairs, it is best to let another person with more experience do it for you. Just give them access to the repair manual that you've downloaded so that they can have specific repair instructions for your particular ATV model.
This ATV repair manual is available for multiple models of the vehicle. There is no need to wait for a physical manual to be shipped. Once the manual is purchased, you will be given the opportunity to download a digital version of it in PDF format. The manual is compatible to view on your smartphone, laptop, or tablet.
After it's downloaded, it will be stored in the memory of your device. You won't need to be connected to the internet to access it in the future. Also, no special software is needed to open the repair manual either, other than a program for opening PDF files. If your computer or mobile device doesn't have one, you can download one for free online.