Arctic Cat Repair Manual
Download a repair manual straight to your computer, tablet or smart phone in seconds. All manuals are in pdf format for quick easy download. No special software required to download a manual. Once downloaded, feel free to save the manual to your downloads folder or desktop forever.
Arctic Cat Snowmobile Repair Manual
An Arctic Cat snowmobile repair manual is a guide book which includes references and guides to fix any problem, which a snowmobile enthusiast experience. The Arctic Cat snowmobile repair manual helps the owners to resolve common issues themselves, especially if they are stuck without any external help.
It is important for any Arctic Cat snowmobile enthusiast to have a basic knowledge about repairing the snowmobile on their own because they cannot always depend on some expert. The repair information which a snowmobile repair manual will provide to the sled user may even serve to be valuable specifically when there is no one else to help.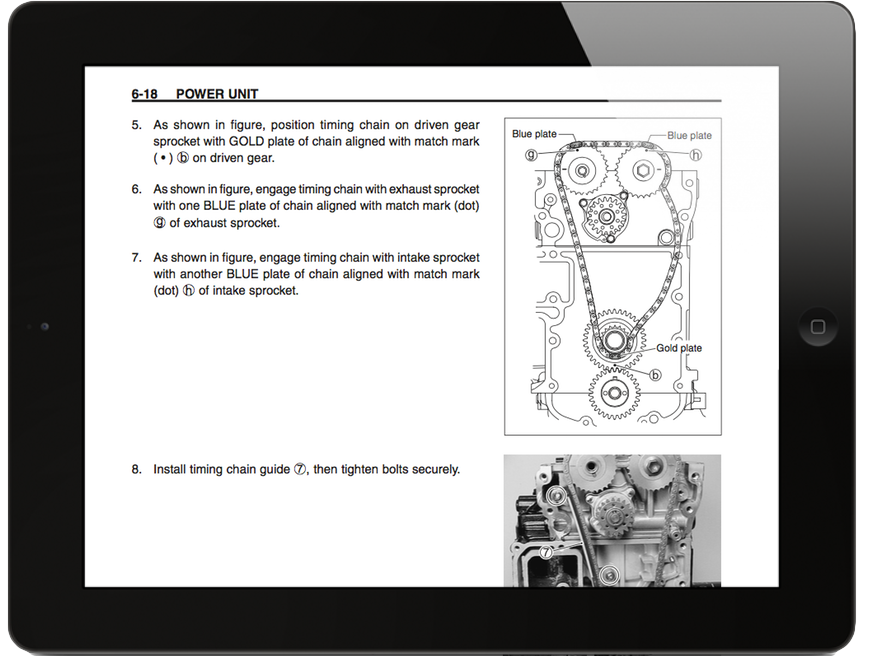 A basic Arctic Cat snowmobile repair manual directs the sled user towards troubleshooting the most common problems as it features step-by-step guide to solve problems along with detailed diagrams and even photographs of actual equipment so that the identification of the problem and the solution is made easier.
Normally, there are four primary forms of an Arctic Cat snowmobile repair manual, including:
Repair Manual

Factory Service Manual

Owner's Manual

Owner's Workshop Manual
The four forms manual, mentioned above may differ hugely from each other based on the different objectives they may continue to serve.
In addition to this, different brands offer different forms of manuals, and it is recommended that instead of using a universal manual, the user must adhere to the solutions and guides mentioned in the repair manual of the respective brand. This ensures that the guide is completely applicable towards the problem, which is currently faced.
Arctic Cat snowmobile repair manuals are a must have for any sled or snowmobile owner as they serve to be crucial in case of any sudden problem in the snowmobile. A snowmobile repair manual comes in handy to easily understand the internal and external system of the automobile through a detailed and step by step catalog of diagrams and pictures. Visual representations are a core part of any snowmobile repair manual and are specifically designed in a manner that even a beginner could identify each component easily with the help of labels.
Usually, an Arctic Cat snowmobile repair manual includes a detailed account of index which makes it easy for the user to identify the problem area efficiently without wasting any time. The index is often referred by users to quickly identify the problem and get to the process of resolving it. This makes the snowmobile repair manual a very handy and efficient resource when it comes to resolving any problems which may be encountered unexpectedly.
An Arctic Cat snowmobile repair manual may usually seem too extensive and lengthy as it is based on hundreds of pages, resorting to detailed accounts of repairing procedures. However, a user should not judge a snowmobile repair manual based on its length. In fact, the resource must be taken into consideration through its quality of details and diagrams which are actually the most important factors when it comes to opting for the best snowmobile repair manual.