Arctic Cat Repair Manual
Download a repair manual straight to your computer, tablet or smart phone in seconds. All manuals are in pdf format for quick easy download. No special software required to download a manual. Once downloaded, feel free to save the manual to your downloads folder or desktop forever.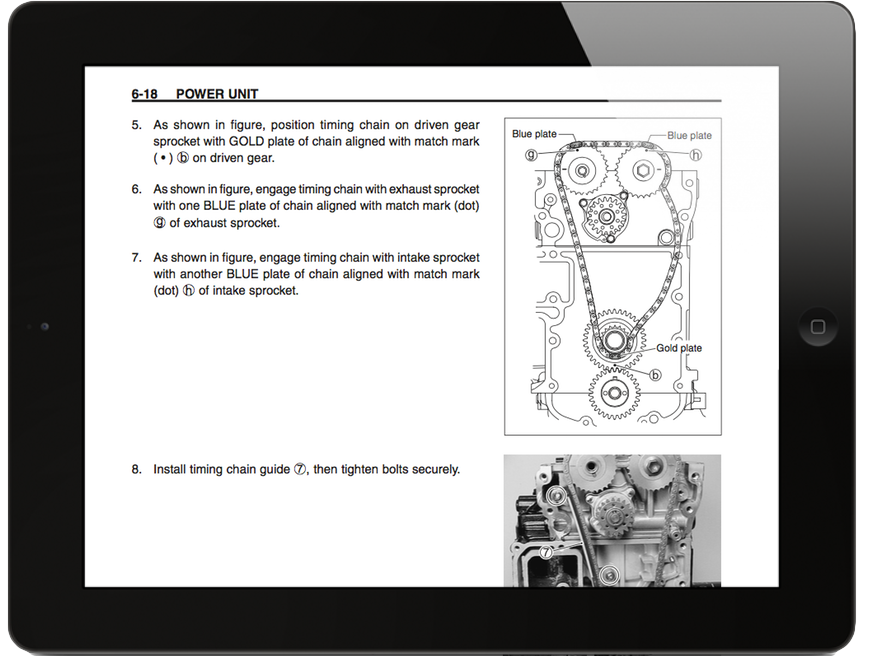 Maintaining or repairing your Arctic Cat snowmobile is a simple job with the right tools. One of the essential elements to getting the job done is an Arctic Cat repair manual. These manuals provide everything you need to service, maintain and repair vital components of your vehicle. With a downloadable snowmobile repair manual, you have access to the instructions you need at any time and from anywhere.
Arctic Cat snowmobile repair manuals are the ultimate DIY guide for maintenance and repair. Each manual is constructed from a complete teardown and rebuild of your particular model. The manual covers all the major vehicle components and illustrates exactly how to complete a job. Whether it is a maintenance task, service work or a complete restoration, you will find plenty of diagrams, illustrations and pictures for guidance.
Inside the manual, you will find the instructions for simple and complex jobs such as changing the chaincase lube, inspecting the exhaust system or rebuilding the engine. If your task requires more complex directions, you will find those as well. With the repair manual, engine disassembly or reassembly is broken down to the simplest terms possible.
If you have an Arctic Cat snowmobile, having the manual is an integral part of ownership. Here are just a few of the benefits you gain from downloading a snowmobile repair manual.
Keep the snowmobile ready to go – With proper maintenance and service, your snowmobile is available anytime. Whenever you are prepared to go have some fun, the snowmobile will be in top working order.
Saves you money – Not only can you avoid paying costly repairs from a professional, but by maintaining the vehicle, you help it to run more efficiently.
Protects your investment – Keeping the snowmobile serviced ensures a higher resale value when it comes time to sell.
The downloadable Arctic Cat snowmobile repair manual is easy to access from anywhere. You don't need to carry a large book around with you when it comes time to work on the snow-machine. You also don't have to worry about the book getting stained, torn or ruined because it is in digital format.