Chrysler 300 Repair Manual
Download a Chrysler 300, 300C repair manual straight to your computer or tablet in seconds. All Chrysler 300 repair manuals are in pdf format for easy download. No special software required to download a manual. You can save the manual to your downloads folder or desktop forever.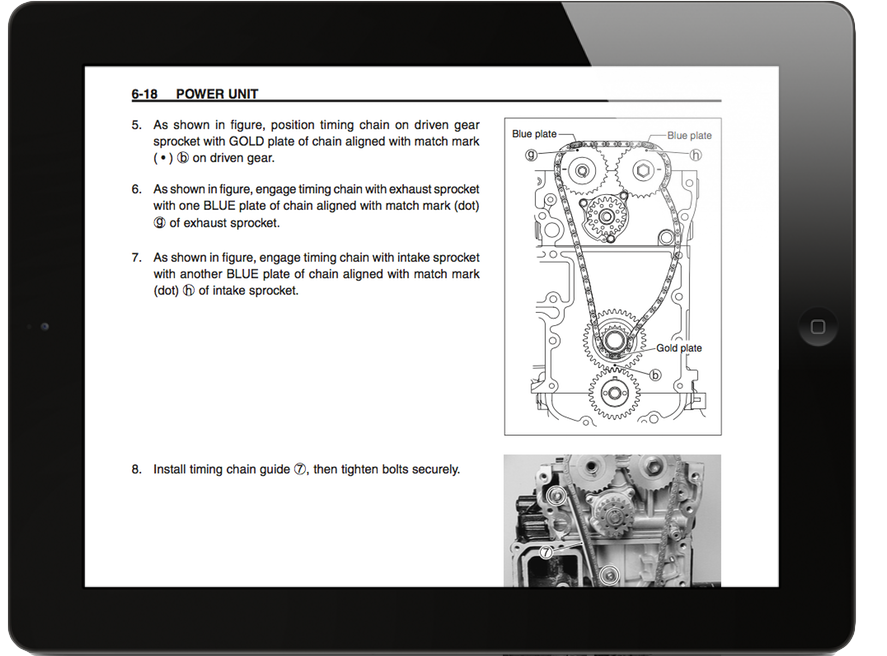 A download Chrysler 300, 300C repair manual, also termed Chrysler 300 online factory service manual (FSM) or Chrysler 300 workshop manual pdf, is a book of automobile repair instructions that details how to fix the rear-wheel-drive, full-sized luxury car back to proper working order.
It is an electronic book in digital format, also known as an eBook, that can be transmitted from one computer to another via Internet. The manual is nothing more than a repair manual in printed form that has been scanned and converted into digital form so as to be processed and viewed on a computer.
Chrysler 300 repair manuals are a must read for all vehicle owners. These repair manuals are the ultimate do-it-yourself instructional books. They were written by a team of automotive engineers and based on a complete teardown and rebuild of the entire motor vehicle.
A repair manual covers every aspect of mechanical repair including maintenance and troubleshooting guides which provide step-by-step procedures on how to trace and correct faults within the Chrysler 300's electrical and mechanical system—perfect for beginner DIYer's who are unsure to the cause of a problem.
What will a manual teach you? The manuals explain diagnosis and testing procedures, part removal and installation, component inspection and testing, disassembly and assembly and gives a complete description of each part. You can literally use the manual disassemble the entire vehicle and put it back together again.
Chrysler 300 repair manuals are available for the following models; Chrysler 300, 300C, SRT-8 and 300 Touring models. Dodge Charger and Dodge Magnum models are also covered in these manuals.
Complete disassembly, assembly, cleaning, inspection, testing and diagnosis procedures are covered for all engine models, including:
3.0L V-6 Turbo Diesel

3.5L 6-Cylinder High Output 24 Valve MPI

5.7L 8-Cylinder HEMI

3.0L V6 CYL 24 Valve Turbo Diesel

2.7L V6 Cylinder 24V DOHC (MPI)

6.1L V8 CYL SRT HEMI SMPI
A Chrysler 300 manual covers everything, whether changing the oil, installing new pistons or rebuilding the transmission. The books contain thousands of pictures, diagrams, schematics an illustration that will ensure any newbie mechanic completes the repair work successfully.
Download a Chrysler 300, 300C repair manual straight to your computer instantly and fix your problems now!