Chrysler PT Cruiser Repair Manual
Download a Chrysler PT Cruiser repair manual straight to your computer or tablet in seconds. All repair manuals are in pdf format for quick easy download. No special software required to download a Chrysler PT Cruiser manual. Once downloaded, save the manual to your downloads folder or desktop forever.
2000 Chrysler PT Cruiser Repair Manual

2001 Chrysler PT Cruiser Repair Manual

2002 Chrysler PT Cruiser Repair Manual

2003 Chrysler PT Cruiser Repair Manual

2004 Chrysler PT Cruiser Repair Manual

2005 Chrysler PT Cruiser Repair Manual

2006 Chrysler PT Cruiser Repair Manual

2007 Chrysler PT Cruiser Repair Manual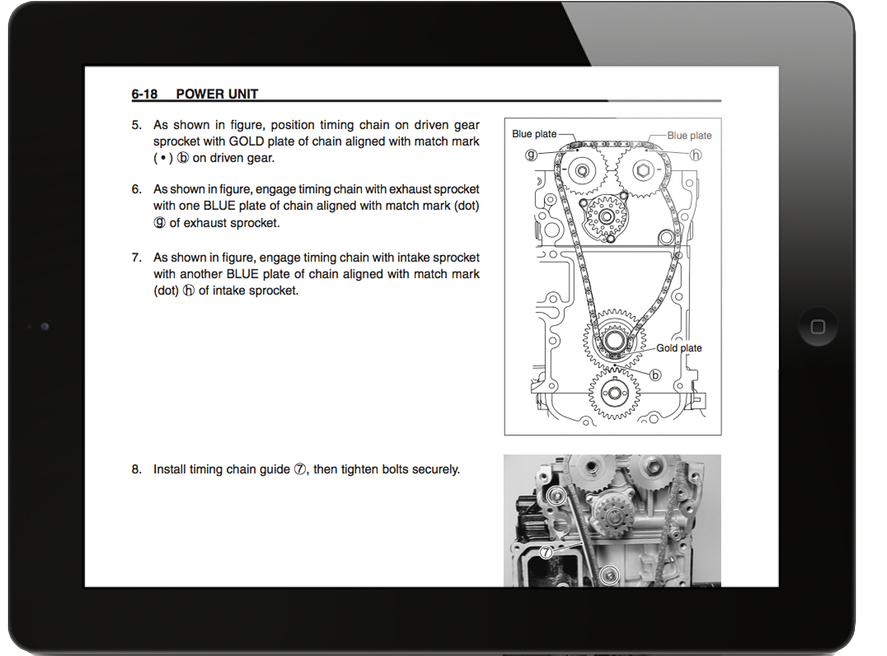 A Chrysler PT Cruiser repair manual, also termed Chrysler PT Cruiser online factory service manual or PT Cruiser workshop manual, is a book of automotive repair instructions that outlines how to perform maintenance, service, troubleshooting and detailed repair on the front-wheel drive, small compact car. However, these factory service manuals exist for any make and model of car, truck, van and SUVs.
The manuals contain information about vehicle wiring, body, frame and mounting, instrumentation and warnings systems, brake systems, battery & charging systems, engine, steering, lighting, suspension, exhaust, electrical distribution, driveline, fuel, audio, transmission/transaxle, shocks, clutch, chains, climate control and much more. Automotive repair manuals help you get the repair job done right and quickly, prevent you from making expensive mistakes and reduce repair costs.
Why automotive repair manuals are important
Having all the information relating to a vehicle repair in one place is a great relief and helps you save time during repairs. This is the case for both paper repair manuals and digital manuals. You should consider owning an automotive repair manual for some of these reasons:
Vehicle owners who invest time in reading the repair manual are better able to handle car issues of minimal difficulty that doesn't require special tools. These car owners do not need to pay auto mechanics for basic repairs that can be done with common tools around the house or office. This is one way to save money and avoid the often exorbitant charges of auto mechanics.
It allows you to solve minor automotive problems yourself
Some repairs can be done without professional help. Having an automotive repair manual enables you to understand how complex and time consuming a task is and if you should get professional help. In cases where the repair work is not so complex and professional help is unavailable, a repair manual would be a very handy guide to get your vehicle up and running. With this being said, it is advisable that the automotive repair manual is kept inside the vehicle at all times.
It helps you not to be taken advantage of
A lack of basic technical knowledge about automobiles can make it difficult for car owners to discern just how complex an automotive repair problem is. Consequently, such vehicle owners are unable to determine if the repair price is realistic or not. Automotive repair manuals provide information on the average duration for certain repair works. This can be used as a metric to gauge the pricing and help vehicle owners not to be taken advantage of.
It provides you with knowledge and a new skill
Automotive repair manuals are usually filled with detailed descriptions and diagrams that would enable people with minimal mechanical skill to understand the operation principle of automotive components. This new found knowledge and skill often find application in other areas.
Professional and experienced automotive technicians, service engineers, and DIY mechanics will at one point in time need step by step installation instructions, circuits, and diagrams, troubleshooting information or repair procedure that may be out of their reach. In such cases, a Chrysler PT Cruiser repair manual is the best go-to resource. These manuals are filled with relevant technical information and contain numerous "how-to" articles that will help in getting the job done both accurately and efficiently.