Mercury Outboard Repair Manuals
Download a repair manual to your computer, tablet or smart phone instantly. All manuals are in pdf format for quick easy download. No special software required to download a manual. Once downloaded, save the manual to your downloads folder or desktop forever.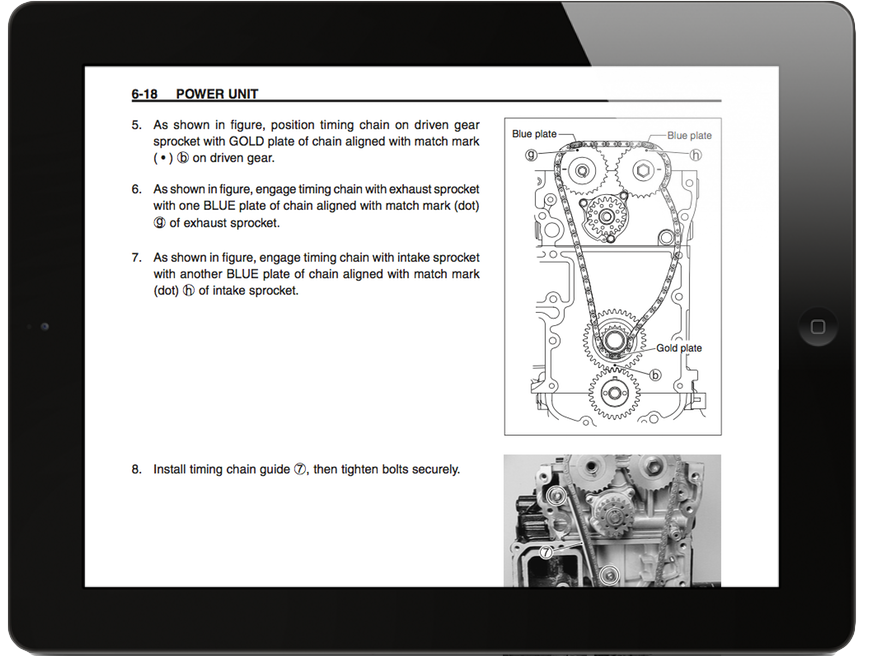 Mercury Outboard Repair Manual
The Mercury Outboard Repair Manual is a comprehensive guide for Mercury/Mariner Outboard models as it lays out all the service procedures for DIY enthusiasts and mechanics.
These manual are designed to equip you with the necessary knowledge to do justice to everything from your outboard's basic maintenance to a more in-depth service and repair.
For this purpose, it features a series of chapters that outline how to go about taking care of your outboard. And the best part is that it comes with high resolution close-up photos, illustrations of parts and detailed text instructions.
Since the motor is an essential part of your boat, the wide-ranging and all-inclusive information in our manual takes the reader through a series of steps that are absolutely essential to fix any problem. This helps ensure the longevity of the motor and allows users to identify and rectify any faults before they become worse.
With the quick reference section in the Mercury Outboard Repair Manual, you can always have a contingency plan when you are faced with malfunctioning parts. The manual is divided into sections and further sub-sections, each featuring a major component of the outboard.
All the specifications and illustrations included in the manual are updated based on the latest product information available at the time it was published.
The in-depth, detailed explanation will first familiarize you with the technicalities of outboard repair and then help you get started in an orderly manner. Rest assured that this Mercury Outboard Repair Manual will be a great asset even if you are not an experienced mechanic.
There are different versions of the manual; from the 1956-1991 version to the 2011-2013 version. The wide range helps you find just the right go-to guide to help you with the upkeep and maintenance of your Mercury Outboard.
Available in PDF format, it can be downloaded on all mobile devices or laptops.
From minor maintenance and troubleshooting to entire revamps, our Mercury Outboard Repair Manual is just what you need to stay on top of your repair needs.