Polaris Snowmobile Repair Manuals
Download a repair manual to your computer, tablet or smart phone instantly. All manuals are in pdf format for quick easy download. No special software required to download a manual. Once downloaded, save the manual to your downloads folder or desktop forever.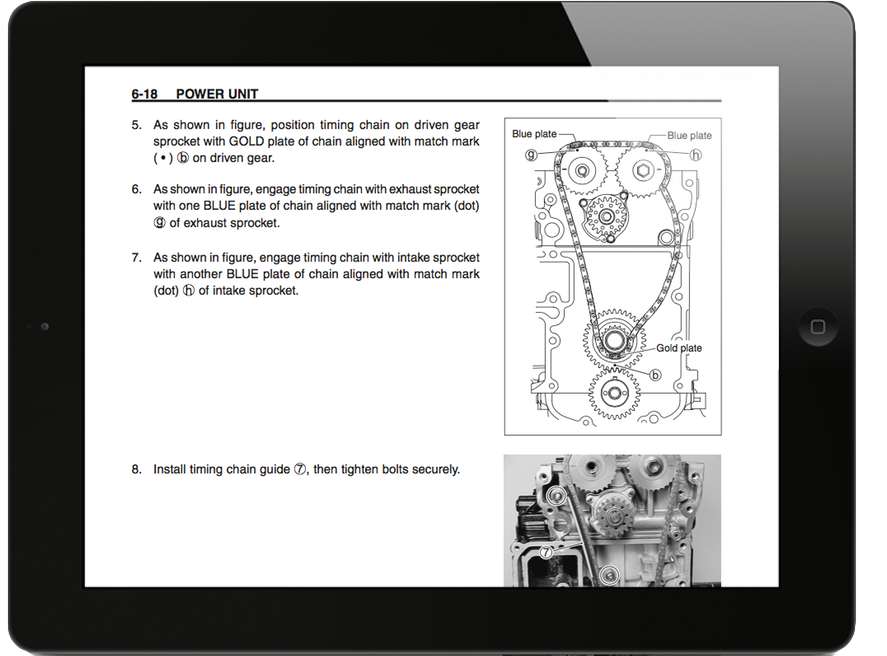 Polaris Snowmobile Repair Manual
The Polaris snowmobile repair manual is designed to assist owners of a Polaris snowmobile in repairing and maintaining their vehicle. You'll learn everything that there is to know about your snowmobile and how it operates. 
The manual features step-by-step instructions on how to repair different components of the snowmobile in case they malfunction. Virtually every part of the vehicle is covered in this manual. Whether you're an experienced mechanic or a DIY novice mechanic, you should be able to follow these instructions just fine.  
There is no telling when your snowmobile will breakdown while you're out on the snow. If you're miles away from the nearest road, then you'll only have this repair manual to help you get your vehicle working again. The manual contains a lot of illustrations and photographs with easy-to-follow details for each one. This is convenient for anyone who needs to understand the instructions quickly while they're freezing out in the snow. 
The quick reference information in the manual is great for performing repairs, maintenance, and troubleshooting. It teaches you about giving tune-ups and administering lubrication to the vehicle when needed. If you follow these maintenance instructions, then the chances of your vehicle breaking down will decrease significantly. 
Even if you don't consider yourself a mechanical person, the Polaris Snowmobile Repair Manual can easily turn you into one. The detailed information and colorful illustrations work together to teach you the ins and outs of the repair work. 
But before you learn about how to make repairs, the manual makes sure you're familiar with all the parts of the snowmobile and what they do for the vehicle. Once you understand the parts better, it'll be easier for you to follow the repair instructions in the later chapters because you'll already know what they're talking about. 
There are several versions of the Polaris Snowmobile Repair Manual available, based on which year and model snowmobile you have. There are manuals available for Polaris models starting from 1985 and going all the way until 2017. Unless you've purchased a snowmobile within the last year, then you'll likely find a repair manual available for your Polaris snowmobile.
Each repair manual is available via digital download. Once you pay the $14.95 fee to purchase the digital handbook, it'll become available to you as a PDF file. Just download the file to your computer or mobile device and open it up in Adobe Reader or another PDF reading app. Keep the mobile device with you and the necessary repair tools whenever you're riding out on the snowmobile.