Yamaha Repair Manuals
Download a repair manual straight to your computer, tablet or smart phone in seconds. All manuals are in pdf format for quick easy download. No special software required to download a manual. Once downloaded, feel free to save the manual to your downloads folder or desktop forever.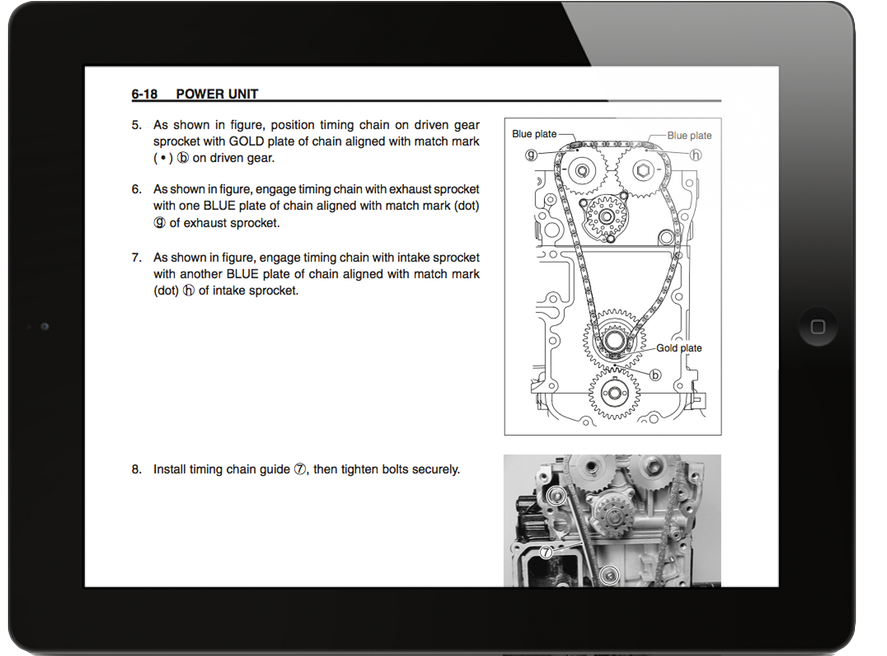 Yamaha Repair Manual
Do you own an all-terrain vehicle (ATV)? There are so many different ATV styles available, such as a 4-wheeler bike, 3-wheeler bike, and quad bike. They're primarily used for outdoor jobs and recreational land navigation. Some ATV models are allowed on the streets too. But mostly, you'll see them used off-road and on private land.
ATVs are just like any motorized vehicle. They have a series of automotive components and systems which are subject to failure and wear, such as electrical wiring, brakes, steering, suspension, engine, drive train, fuel system, chassis, cooling system, tires and more. If any of these areas malfunction, you're really in a tough situation because it's not like you can bring your ATV to any standard automotive shop and get it fixed. You're forced to fix it on your own.
Most people do not know the first thing about how to repair an ATV problem. That is why these ATV repair manuals exist. They'll provide you with detailed descriptions and tutorials on how to make any repair needed in your ATV. No matter which component or system needs repairing, there is a chapter dedicated to how to fix it. Not only will you have detailed descriptions, but you'll also have diagrams, pictures, and illustrations to make the details even clearer. You will never be left wondering about how to fix any problem with your ATV ever again.
The days of waiting for a physical repair manual to arrive in the mail are over. These ATV repair manuals are available for download via the internet. Since they are PDF files, you can read them on virtually any computer or mobile device. All you need is a PDF reader, which almost every modern computer and mobile device have on it already. Therefore, you don't need to worry about downloading any special software or purchasing any special software in order to read the manual.
It is recommended that you use a mobile device to read the manual. That way, it will be easier to keep the manual with you when you're repairing your ATV outside or in your garage. Of course, if you prefer a physical version of the repair instructions in front of you, then you can always print the pages that you need from your home or office printer. Either way, you shouldn't have any problem following the instructions and making the necessary repairs based on what they tell you to do.