Yamaha Repair Manuals
Download a repair manual to your computer, tablet or smart phone instantly. All manuals are in pdf format for quick easy download. No special software required to download a manual. Once downloaded, save the manual to your downloads folder or desktop forever.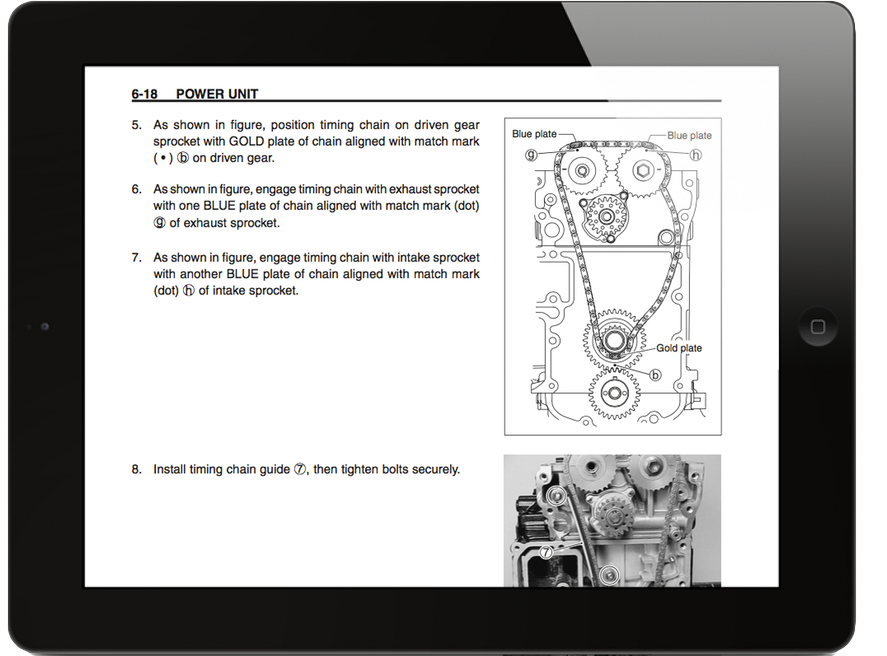 The Yamaha Snowmobile Repair Manuals help owners become familiar with their vehicle, and learn some quick as well as elaborate maintenance and repair techniques.
They are an excellent resource for those looking to take charge of their snowmobiles, should they find themselves stranded in the middle of snowy plains. And with easy to follow steps and schematics of the different parts of the vehicle, they can prove to be very useful for mechanics and do-it-yourself enthusiasts alike.
The Yamaha Snowmobile Repair Manuals contain step-by-step instructions, detailed photographs and illustrations of every nook and cranny of the vehicle. From general information to the lubrication and tune-up, and quick reference data, they are the perfect tool for maintenance, troubleshooting and repair of Yamaha snowmobiles.
With these guides, DIY enthusiasts can acquire comprehensive knowledge about their vehicles; in fact, anyone can quickly tear down and reassemble the snowmobiles with clear text and photo instructions.
Moreover, Yamaha snowmobile owners can find separate repair manuals for different models of Yamaha snowmobiles. So, whether you own the 1979-1990 Yamaha XLV XL-V (XL540) or the 2011-2012 Yamaha Apex SE XTX, you'll be able to quickly fix your vehicle with minimal fuss and effort.
These Yamaha Snowmobile Repair Manuals have long been trusted technical resources for professionals, DIY enthusiasts, and mechanics. Every repair manual starts with a chapter to help owners become familiar with their machines: diagrams, photographs, service information and exploded parts are shown in this section of the manual. The rest of the manual outlines procedures for repair, troubleshooting, and maintenance.
The comprehensive repair guides are also a cost effective and time saving tool to help fix and maintain the vehicle – without having to go to a professional mechanic, and spending hundreds of dollars on something that can be easily done in your garage.
All Yamaha Repair Manuals are available in PDF files that users can download in a matter of seconds. With the help of the manual, you will never find yourself stranded and helpless anywhere. You can simply download the digital manual of your model, and repair your vehicle in a timely fashion.
The downloadable PDFs, similar to the print version, can be easily downloaded on your PC, smartphone, or tablet. Get the manual for your specific model of snowmobile quickly and easily with the simple click of a button.