When you own a Polaris Ranger XP 1000 Utility Task Vehicle (UTV), it is bound to malfunction eventually just like any automobile. If you aren't familiar with the parts and components of an UTV, then you won't know how to repair it unless you have a little help.
That is the purpose of the Polaris Ranger XP 1000 service manual pdf. It provides you with all the necessary information you'll need for repairing your UTV. By following the troubleshooting and repair instructions laid out for you in the manual, you'll have your Ranger XP 1000 up and running again in no time.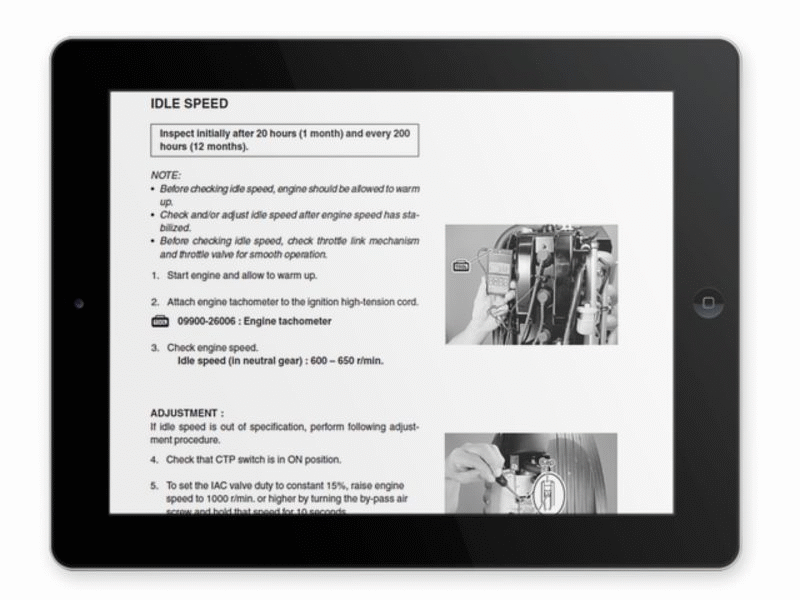 Don't worry if you're not an expert mechanic. The UTV service manual is written and designed so that laypeople like yourself can understand it clearly. You are not required to have knowledge in automobile repair or anything like that. Simply open the manual to the appropriate chapter, and you'll learn how to repair the problem you're facing in the UTV.
This is more than just a collection of repair information. This is a comprehensive UTV service manual which gives you illustrations, pictures, diagrams, and simple instructions for each chapter. You can see what you're supposed to do clearly by these visual representations in the manual. No other service manual gives you such clear and accurate information in this way.
If you're ever riding your UTV on a long dirt trail in the woods and then it suddenly breaks down, you won't have anyone else around to help you. In fact, you might be in such a remote location that your smartphone won't get a signal. However, if you've downloaded the digital version of the service manual to your smartphone or tablet, then you can bring it up on your screen and figure out exactly how to fix your UTV.
Digital Polaris Ranger 1000 XP service manuals are cheaper and more convenient than the paper versions. For one thing, you don't need to lug around a physical manual on your UTV trips if you're using a digital manual. It simply downloads right to your computer, tablet or smartphone after you make your purchase. Then it stays stored on your phone along with your other apps. You don't even need an active Wi-Fi connection to run the manual either because it's already downloaded.
By purchasing this Polaris Ranger XP 1000 service manual for a low one-time price of $14.95, you will have peace of mind knowing that you can repair your UTV anytime and anywhere. This will ensure that you don't stay stranded for very long.
Polaris Ranger XP 1000 Manuals Available...
| | |
| --- | --- |
| 2014, 2015 Polaris rager RZR XP 1000 | 2014, 2015 Polaris Ranger RZR XP4 |
| 2015 Polaris Ranger XP 1000 | 2015 Ranger RZR XP 1000 EPS High Lifter |
| 2015 Ranger RZR XP 1000 High Lifter | 2015 Ranger RZR XP 1000 Desert Edition |
| 2016 Polaris Ranger XP 1000, RZR | 2017 Polaris Ranger XP 1000 & EPS |
| 2017 Polaris Ranger CREW XP 1000 & EPS | 2017 Polaris Ranger XP 1000 High Lifter |
| 2017 Polaris Ranger CREW XP 1000 High Lifter | 2018 Polaris Ranger XP 1000 |