Download a Polaris Sportsman 850 factory pdf repair manual, instantly! The electronically delivered book of instructions provides detailed information telling how to perform maintenance, troubleshooting and repair procedures based on manufacturer specifications.
Whether you're a do-it-yourself or an aspiring one, a Polaris Sportsman 850 repair manual is a valuable informational asset to have on your computer, tablet or smartphone. It can give you immediate access to tutorials and instructions that will teach you how to make specific repairs to your ATV when it is not working.
After you follow the troubleshooting information that is outlined in the manual, you will know exactly which component or system of your ATV is damaged or problematic. Then you can skip over to the corresponding chapter which gives you information on how to repair that area. The chapters cover how to repair an ATV fuel system, clutch, brakes, engine, electrical wiring, steering, transmission, cooling system, and more. The manual covers everything.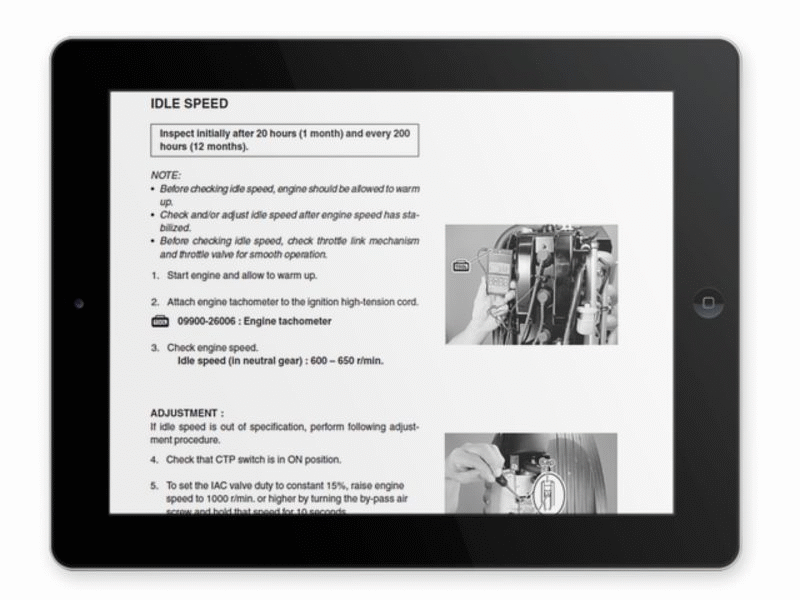 The ATV repair manual gives you a lot of extra bonus information too. For instance, it teaches you how to perform maintenance on your ATV so that it is less likely to break down. And if your motor ever goes bad, you can use the engine section of the manual to learn how to rebuild your motor instead of buying a new one. You could save hundreds or possibly thousands of dollars with this vital information.
Don't waste your money going to an auto mechanic because they always charge inflated hourly rates. Do you really have the money to pay $90 to $100 per hour for someone to fix your Sportsman 850 4-wheeler? That's assuming you are not stranded somewhere in the woods far away from home. There are no mechanics on an ATV trail that are going to help in case you break down. It is all up to you to save yourself.
As previously implied, the Polaris Sportsman 850 repair manual is a digital informational asset which you download onto your digital device. There is no physical ATV repair manual available because most of them are out of print. These digital re-creations are faithful to the original print manuals, but a lot more user-friendly. You could literally carry hundreds of pages of important ATV repair information inside of one portable digital device.
Are you an auto mechanic newbie? Even if you have no experience repairing and replacing Polaris Sportsman 850 parts, you will have no problem following along with this repair manual. It gives you all-inclusive instructions which are supported by charts, diagrams, illustrations, and pictures of what's being discussed. It will be so easy to understand the instructions that you'll feel like a professional by the time you're done.
Now isn't this worth the investment? Absolutely.
Downloadable Sportsman 850 Manuals Available…
2009 Polaris Sportsman XP 850

2009 Polaris Sportsman XP 850 EPS

2010 Polaris Sportsman XP 850

2011 Polaris Sportsman XP 850

2011 Polaris Sportsman XP 850 EPS / and International

2011 Polaris Sportsman XP 850 / XP 850 EPS / and International

2011 Polaris Sportsman X2 850

2011 Polaris Sportsman Touring 850 / and International

2011 Polaris Sportsman X2 850 / Touring 850 / and International

2012 Polaris Sportsman 850 Repair Manual

2013 Polaris Sportsman 850 Service Manual

2014 Polaris Sportsman 850 Workshop Manual

2015 Sportsman 850

2015 Sportsman 850 SP

2015 Sportsman 850 Touring

2016 Sportsman 850

2016 Sportsman 850 SP

2016 Sportsman 850 Touring

2016 Sportsman XP 850 High Lifter

2017 Sportsman 850

2017 Sportsman 850 SP

2017 Sportsman 850 Touring

2017 Sportsman XP 850 High Lifter

2017 Sportsman XP 1000 High Lifter