Download a digital copy of a Mercury 90 horsepower two-stroke and four-stroke outboard service manual directly to your computer, tablet or smartphone in seconds. The 90 hp Mercury manual covers every aspect of maintenance, service, troubleshooting and repair.
Imagine for a moment that you have found the absolute perfect fishing hole in a large lake. The cooler is full and the time has come to head back to shore and enjoy your fresh dinner, but your boat motor will not crank. If you are lucky, you will either have incredible knowledge about outboard motor repair, or you will have a copy of a repair manual handy for reference.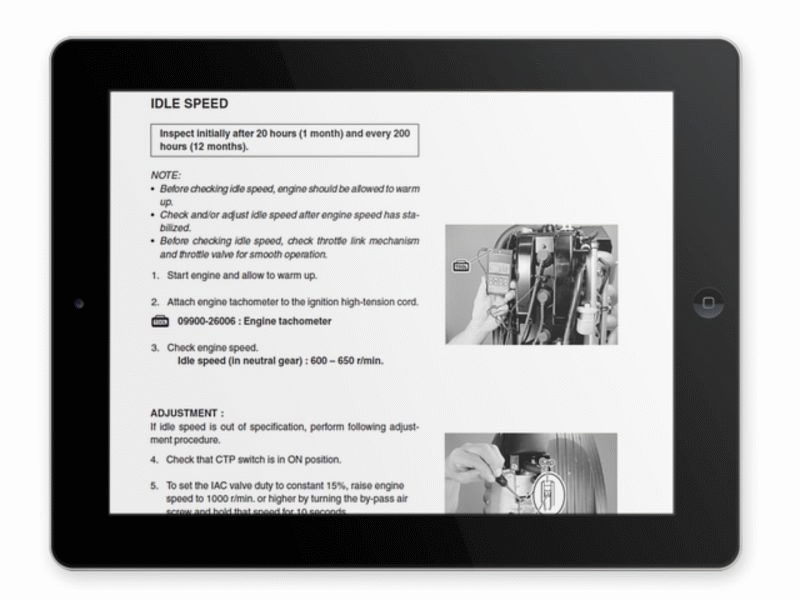 An outboard repair manual is a guide to both the service and repair of outboard motors. These guides are not always accessible to the general public and are instead produced for dealerships of outboard motors. Once an outboard motor has come out of warranty coverage most owners will bring a motor in for service or repair. However, having access to an outboard repair manual can be extremely beneficial for the outdoorsmen.
Owning an outboard repair manual could be extremely beneficial for the fishermen who finds himself stranded on the water. Having access to quick troubleshooting advice, easy repair steps, and a guide for building an emergency kit to have with you on the boat might just save you a big headache one day.
Thumbing through the outboard repair manual can be helpful in building an emergency kit for unexpected boat repair on the water. Understanding the basic needs for common repairs made to an outboard boat motor gives a fisherman the ability to be prepared in the event that he has an unexpected issue.
Of course, boat motors will also need replacement parts over time as general use requires maintenance. A repair manual can help you become your own mechanic by allowing you to do more sophisticated repairs on your own without an added trip to the shop. Knowing how to recognize signs for wear on your motor's parts could save you from getting stranded on a lake in the first place.
Access to both service and repair instructions for an outboard motor will also save a consumer lot of money in the long run. Outdoor hobbies like boating and fishing are not cheap, so saving money is a major bonus. Owning an outboard repair manual will allow the boater access to service the boat motor properly without the added expense of paying for labor. Think of all the fishing lures you could purchase with the extra money.
The outdoorsman can never be too well prepared. Owning your own Mercury 90hp outboard repair manual is a smart move for more reason than one. Take steps now to avoid being stranded with no way back to shore.
Download Manuals for...
Downloadable Mercury 90hp repair manuals are available for every year and model 2-stroke engine. Some of these models include:
| | |
| --- | --- |
| 1980 Mercury 90hp 2-stroke | 1993 Mercury 90hp long shaft |
| 1995 Mercury 90ELPTO 90hp  | 1998 Mercury 90 hp two-stroke |
| 2000 Mercury-Mariner 90ELPTO | 2001 Mercury 90ELPTO 2-stroke |
| 2002 Mercury 90 hp 3-cylinder | 2004 Mercury 90 hp carbureted |
| 1996-1997 Mercury 90 ELPTO | 2007-2008 Mercury 90 20" shaft |
| 2002-2006 Mercury TwoStroke 90 | 2009 Mercury 90 ELPTO oil injected |
| 1987-1988 Mercury 90 2-stroke | 1989-1990 Saltwater Series 90hp |