Dodge has been making pickup trucks since the early 1900s, but it wasn't until 1981 that they adopted the name Ram. Over the years, the Dodge Ram has become a symbol of hardworking American muscle and ingenuity, something to depend on to always get the job done. In one of the most competitive vehicle segments on the planet, the Ram has always shown itself as a top performer.
However, even the most well-built machines need to be maintained. For this reason, many Ram owners choose to arm themselves with a repair manual.

What is a Dodge Ram repair manual?
It's an easy-to-read manual, with directions on how to dismantle and assemble the different components of your Dodge Ram. This is usually presented with clear photos of the many parts, as well as how to maintain or replace them. Also detailed are troubleshooting and upgrade guidelines to ensure your vehicle runs strong for many years. Repair manuals are used by professionals and novices alike due to their ease of reading - meaning anyone can use one and enjoy the benefits.
Is it the same as an owners manual?
No, an owners manual contains the basic information about the features of a vehicle and how they function. As well as manufacturers suggestions regarding things such as the type of oil, fuel capacity, suggest tire pressure, etc. A repair manual is meant to explain the process behind performing a repair, step by step, with photos. Other types of manuals include:
Factory service manual – These are usually found in PDF format and available online. They contain factory recommended details regarding maintenance and repairs, usually only available to factory certified specialists.
Workshop manual – A less detailed manual meant for light repairs and maintenance. Meant for a novice looking to save time and money spent at a dealership.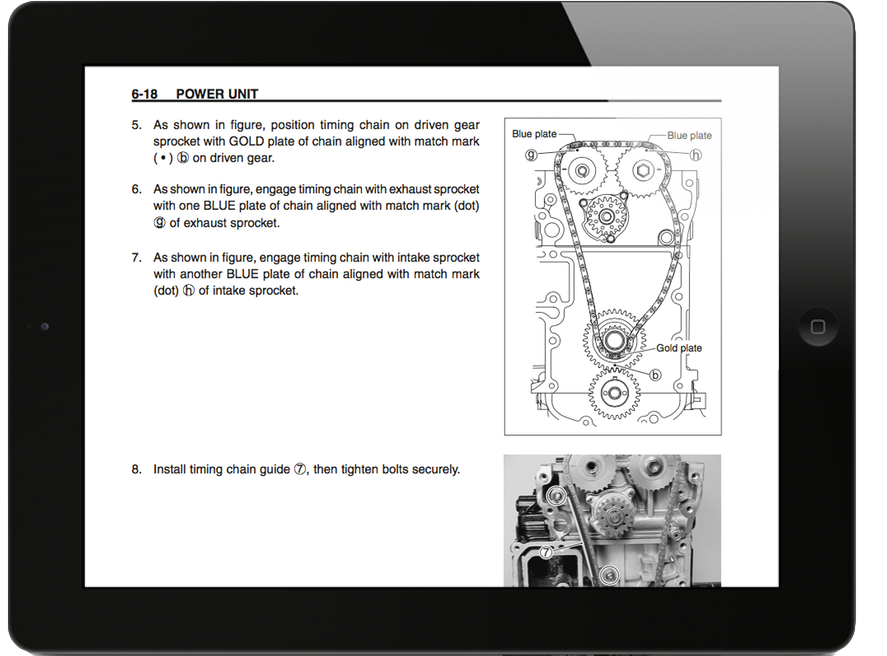 Why every Ram owner should have a repair manual
Rams are often rated as one of the longest lasting vehicles on the road - so long as their correctly maintained. A repair manual ensures an understanding of a vehicle and its running condition, a hands- on look into its inner workings. Other reasons include but are not limited to:
Savings on costly repairs that can be done at home.
Insight into a Rams mechanical history.
Confidence in a Rams running ability.
Time saved waiting in service stations.
Firsthand knowledge of repair pricing.
Final notes
Nobody likes dealing with a vehicle repair station, whether it's a local mechanic or the waiting room at a dealership. The average cost to change the oil on a Dodge Ram is over one hundred dollars and is required more often if the vehicle is used in extreme conditions. Certain repairs can run thousands and can be inflated far above that by dealers or service stations. Ensure that your Ram lives up to its name by giving it a proper chance – arm yourself with a Dodge Ram repair manual and enjoy the rewards of a strong, healthy vehicle.
References
Manual, Shop. "DOWNLOAD Dodge Ram Repair Manual." Dodge Ram Service Manual, 10 Apr. 2019, https://www.paypervids.com/dodge-ram-repair-manual/.
Wikipedia. "Ram Trucks." Wikipedia, Wikimedia Foundation, 4 Apr. 2019, en.wikipedia.org/wiki/Ram_Trucks.